Once considered just a practical space, the bathroom is now viewed by many as a retreat for relaxation and winding down. Whether you're creating your bathroom from scratch or updating an existing suite, at Leekes, we understand how important the planning stage is.
1. MAKE YOUR BATHROOM A LUXURIOUS RETREAT
Depending on your aspirations for your new kitchen, you will need to consider whether you are improving your existing space or if you are wanting to expand. If you are improving existing space you will want to think about which elements of the kitchen, if any you are wanting to keep. This can help you work out any additional requirements you have.
If you are thinking about a more open plan kitchen design you may require additional building works to knock down walls between a kitchen and dining room for example. Another option is to consider a kitchen in an entirely new extension or an orangery style conservatory.
It is important to also think about the kitchen elements in your current room that don't work. Lack of storage or positioning of sinks and appliances can make your space impractical. It's also a good time to have a good clear out and throw away anything you've not used for a while, this will again help you assess your needs for your new dream kitchen.
It is vital to make practicality a priority to ensure that you commit to a flooring option that can cope with the demands of such a wet environment. There are an array of stylish bathroom flooring options available on the market that won't compromise on your standard of style or quality.
Vinyl floor products can be comfortably used in the bathroom as they are water resistant and not affected by humidity. This means that vinyl is incredibly easy to clean. Although solid wood flooring is not a practical choice for your bathroom, you can achieve the appearance with wood effect vinyls that are finished in a variety of designs to compliment your specific bathroom scheme. Add a traditional touch with a solid wood floor or for splash-prone areas try water reducing classic tiles to protect your floor.
3. LAYOUT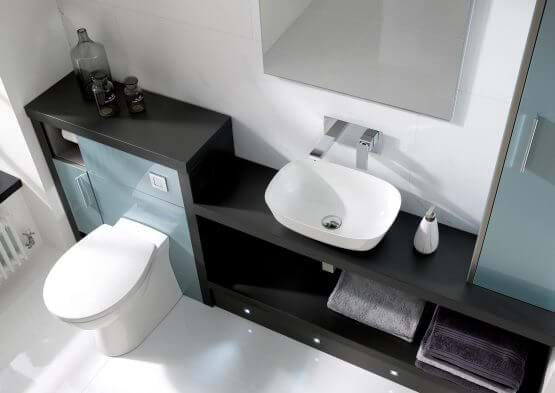 When renovating your bathroom, one of the most important elements to consider is to plan its layout. The bathroom must have sufficient space to hold appropriate storage, accessories and counter space. Inspect your space and conclude whether you have room for a bath and a shower, or just a shower.
If you decide to opt for a shower bath, consider whether you will use a screen or a curtain.It is important to make decisions on the types of fixtures you want early on in the process. Decide if you want your toilet to be wall mounted or floor mounted, or if you want your bath to be free-standing or built in to make the overall process run smoothly.
Access to natural light is always desired but not always compulsory thanks to state of the art air conditioning and humidifiers available.
4. SANITARYWARE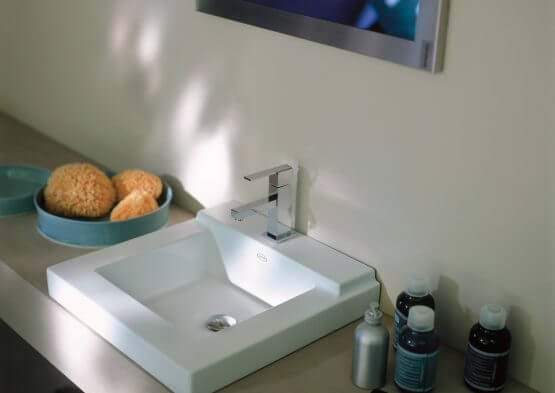 Sanitaryware are essential features of your bathroom and there are a variety of styles and designs available to suit your personal taste and preferences. Sanitaryware is a general term to cover the most important parts of your bathroom from the toilet, to the basin to any accompanying features that prove to be necessities.
It is important for basins to be accessible which means there are several considerations to bear in mind. Height and placement are the most integral elements to consider before deciding on the size and style of the basin.This is particularly important for those with mobility concerns as wall mounted basins can reveal floor space which makes it easier for those who need access using a stool or wheelchair.Installing extra bathroom furniture, such as grab rails on bathtubs and mirror cabinets, can provide greater security.
Keep your everyday essentials at your fingertips and avoid counter-top clutter, used towels on the floor and toiletries scattered everywhere with the perfect storage solutions. These range from cabinets, vanity units, drawers and decorative shelving. Bathroom furniture should be chosen according to the space available and your bathroom's configuration. Remember that bathroom furniture can be wall-mounted, built-in or free-standing to suit your specific space. Mirrored cabinets are particularly practical and are perfect for smaller bathrooms. For convenience, versatility and added practicality, tower units are the ideal option due to their maximum storage capacity as their ease at manoeuvring. Typically, they contain drawers, doors or open spaces where the bottom compartment is most often used to store linen while the top storage is reserved for toiletries and electrical.
6. COLOURS & MATERIALS
Having an idea of a colour story and a palette for your bathroom is an important step. You want to consider your personal preferences whilst respecting the character of the house itself, so it is essential to use long lasting paint that is stain and mould resistant, as well as being easy to clean. These elements are so important as our bathrooms are used on a daily basis, so specially formulated paints that withstand steam, moisture and mildew are essential.
The most common materials used for bathroom constructions are fibreglass, acrylic, cast iron and solid surface materials such as cultured marble, ceramic tiles, stone and wood. Solid vinyl wall coverings are a great alternative to wallpapers as they attain the unique look but prevent moisture from seeping through.
7. LIGHTING
Lighting can make or break a room's ambience, so investing in excellent lighting solutions ensures the atmosphere is tranquil and relaxing.
Ceiling lights are functional and are available in a great choice of designs that match your bathroom decor. If your bathroom attains a modern aesthetic, then downlights are the perfect choice. Although they may require more installation work, downlights are discreet and provide a more even illumination across your whole bathroom. Cabinet lighting may not be a solution you've considered, but there are different methods you can choose to achieve this option. Whether it's a strip light or LED light that attaches to the underside of your cabinet, this is an effective way of adding illumination to your bathroom.
Transform your bathroom from a plain, functional space into a unique haven for absolute bliss and tranquillity by injecting finishing touches. The most important upgrade you can make involves lighting, especially as changing your lighting is not difficult or expensive to do.
Once you have improved the lighting situation in your bathroom, we recommend quick and easy cost-effective solutions from statement bathroom accessories, to updating your bath mat and shower curtain. Create impact and add interest to your bathroom with a decorative screen that is both practical as it is decorative. Consider attaching wall hooks to the ends of your shelves to display your colourful towels and other hanging accessories that you may have. Feature tiles make a lovely addition to your bathroom and add a touch of spark. The key is to inject the little finishing touches that reflect your personality and needs.
OUR SERVICES
Leekes is an award winning family-owned retailer with a proud heritage in turning houses into homes and understand that the kitchen is at the heart of any home. We have an extensive range of kitchen styles to choose from, with over 40 designs on display across our stores to suit any style and budget.
Planning
Free home visit by experienced designer and free pre-fit survey with an independent approved installer.
Design
Extensive in store displays of up to 40 kitchens to suit all spaces, styles and budgets.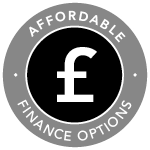 Purchase
Spread the cost with affordable finance options.
Guarantee
We take pride in our services and ensure our suppliers provide us with goods of an appropriate quality.
Bathroom Layout & Design