At Leekes, we understand the importance of the planning stage when replacing your bathroom. We have compiled some helpful tips on the most important elements to consider when undertaking this project. From deciding on your layout and budget to inspiration and finishing touches.
1. ASSESSING YOUR NEEDS & REQUIREMENTS
Depending on your aspirations for your bathroom you will need to consider whether you are improving your existing space or if you are wanting to expand. If you are improving existing space you will want to think about which elements of the bathroom, if any, you are wanting to keep. This can help you work out any additional requirements you have.
If you are considering a new bathroom design, you may require additional building works. It is important to also think about the elements in your current room that don't work. For example, lack of storage or positioning of sinks and toilets can make your space impractical. It's also a good time to have a good clear out and throw away anything you've not used for a while, this will again help you assess your needs for your new bathroom.
It is essential to install adequate ventilation as the humidity in bathroom environments can cause damp to form. A window or a suitable extractor fan should be incorporated for the bathroom to receive a supply of fresh air. Renovations can often mean finding alternative solutions, so fitting a ducted fan on the ceiling is a highly considered option. This is due to the positioning of the fan, as fixing it on an exterior wall of the property easily directs waste air outside.
There are various options available when it comes to heating, from the traditional choice of radiators to underfloor heating. Freeing up precious wall space and providing an even spread of heat throughout the room, underfloor heating is the preferred choice for many self-builders and homeowners. However, if you choose to commit to radiators, select a model that can deliver adequate heat output for the room. An alternative to radiators are heated towel rails, with their practicality and attractive design proving to serve many purposes.
3. SET YOUR BUDGET
Planning ahead and setting a budget is an important step in the bathroom process. Remember that there is far more to consider than the cost of new suites, fittings, decor and labour. For instance, wiring and plumbing issues should be resolved before the installations of cabinets and flooring even begins. So, it is vital to try to maintain the existing plumbing layout, and keep the waste and water inlets as they are. It is important for you to consider which elements of the bathroom are most important so a designer can start remodelling your bathroom within your budget.
When considering bathroom suites and functions, it is vital to base this on how much time you'll be spending in your bathroom. If you want your bathroom to be somewhere you can retreat to after a long day, you may want to raise your budget and invest in what's the best in market.
At Leekes you can be assured by our Lowest Price Guarantee and our affordable finance options which are available throughout the year.
READ MORE ABOUT OUR FINANCE OPTIONS
4. ARRANGE AN APPOINTMENT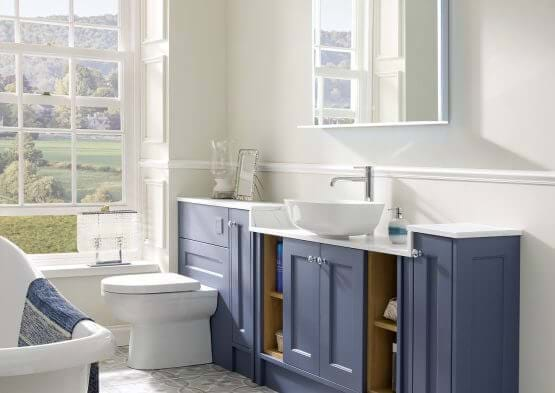 Our experienced bathroom designers are on hand to help you throughout every step of your new home project. They are able to work with all of your new bathroom requirements and ensure your dream bathroom becomes a reality. Our bathroom designers and in store displays are up to date with the latest trends and innovative technologies meaning you will be spoilt for choice when visiting one of our showrooms.
Arranging an appointment is simple and we are able to walk you around our bathrooms showrooms located across the UK. You will also be given a 3D design of your newly styled bathroom to take away with you.
We can also put you in touch with an approved independent installer to fit your bathroom. If you are looking for an extension or orangery we are also able to assist with this process. Simply speak to a designer in store and they will discuss all of these options with you.
BOOK A FREE APPOINTMENT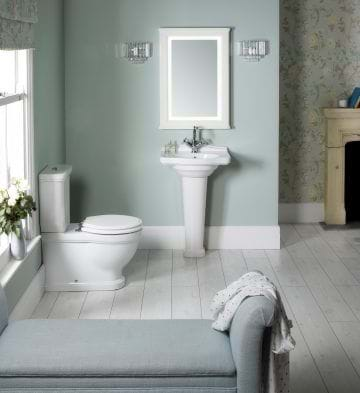 There are so many elements to consider when you begin the bathroom refitting and redesigning process. The fittings alone take up so much to consider; from baths and showers, to taps and sinks, and the finishing touches such as vanity units and mirrors. Then you have colour schemes and whether to commit to a modern or traditional style bathroom to think about. All in all, the array of different elements can prove to be a little overwhelming which is why it's so vital to collate inspiration and a visual diary of how you want your dream bathroom to look like.
From seemingly small details like choice of taps to accessories, adding finishing touches to your bathroom can really add the all important character that ties in the room together. We recommend committing to a colour scheme to maintain an aesthetically pleasing and welcoming bathroom that stands the test of time.
At Leekes we are able to offer you a number of different options and styles to suit your new bathroom design. We have everything you need from towel rails, laundry baskets to toiletries. If you require additional style advice, an interior design service is available in store with enthusiastic consultants bursting to inspire you.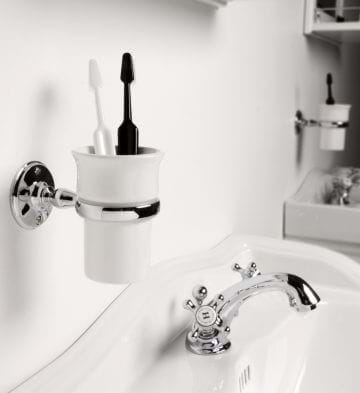 OUR SERVICES
Leekes is an award winning family-owned retailer with a proud heritage in turning houses into homes and understand that the kitchen is at the heart of any home. We have an extensive range of kitchen styles to choose from, with over 40 designs on display across our stores to suit any style and budget.
Planning
Free home visit by experienced designer and free pre-fit survey with an independent approved installer.
Design
Extensive in store displays of up to 40 kitchens to suit all spaces, styles and budgets.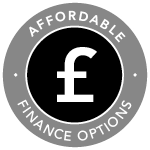 Purchase
Spread the cost with affordable finance options.
Guarantee
We take pride in our services and ensure our suppliers provide us with goods of an appropriate quality.
Planning Your Bathroom