We are super excited to announce the launch of our new Joe Wicks Cookware Collection this November. Created by the Body Coach himself, Joe's collection includes an array of kitchen tools with clever designs to inject elements of fun back into your cooking regime.
THE BODY COACH
Joe Wicks, also known as 'The Body Coach' is a British fitness coach, author and TV presenter placing a focus on healthy eating and exercising. Known for his famous book 'Lean In 15' Joe has helped people across the world achieve their health and fitness goals. The social media star's main aim is to inspire and improve the lifestyle of the nation through exercise and healthy eating. He has now made cooking even easier with his new cookware range that is full of fun and easy to use.
THE PRODUCTS
The collection includes all things cookware from frying pans and bakeware, to utensils and storage.  Featured throughout the range are bright colours and fun utensils imprinted with his slogan 'Prep Like A Boss'. The 2 piece set is convenient and functional, allowing you to stir, mix scrape and more. With the heads made from silicone, it makes them perfect for all of your prepping needs and is also ideal to use with non-stick cookware.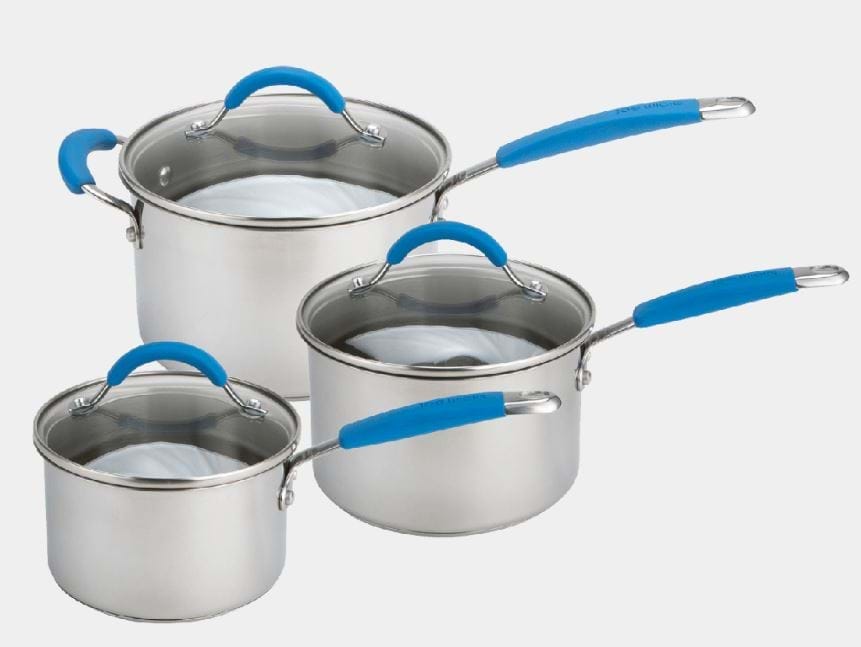 The range also includes a 'Let's Get Started 3 Piece Pan Set' which features your three essential saucepans to ensure you can be cooking like a boss in no time. With safe, slip-free grip handles in bold blue, you can be sure to cook with confidence.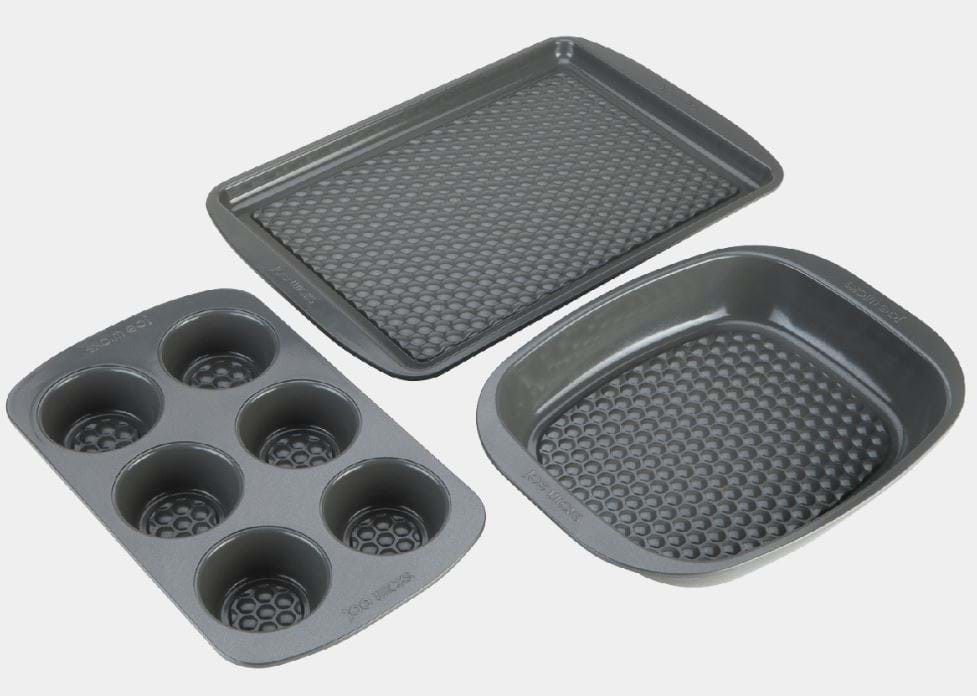 If you're a keen baker, then you'll love the 'Ovenware 3 Piece Let's Get Started Set'.Included is a small roaster, a 6 cup muffin tin and an oven tray to cook up a storm. All featuring a non-stick Aerolift surface, they provide more efficient heating and an easy food release.