With the kitchen being the heart of the home, the sink is a particularly hard working area. The taps you choose to go with your sink play a vital part in finishing your kitchen's overall style. Consider which material you'd prefer your sink to be and choose a tap that will complement the overall aesthetic. It is important to consider the practical elements which will best suit your kitchen's specific needs.
Choosing the right kitchen sink requires a lot of thought as we use our sinks daily from washing hands, rinsing vegetables and cleaning up after food preparation. It is vital to consider the correct material and style that will stand the test of time.
EXPLORE SINKS
Although taps may not seem like a top priority when you are refitting your kitchen, remember that it's an attention to detail that will really add that finishing touch to your space. Taps can enhance the way you use your kitchen effectively too.
EXPLORE TAP FITTINGS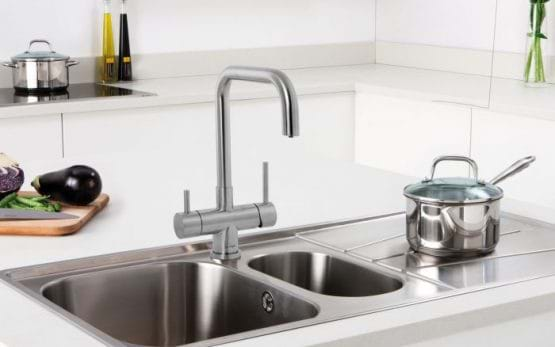 Space saving and convenient, water filtration systems for your taps are great for cooking hot and cold beverages. Under sink drinking water filters ensure there's clean, healthy water on tap all day every day for the whole family to enjoy.
EXPLORE WATER FILTRATION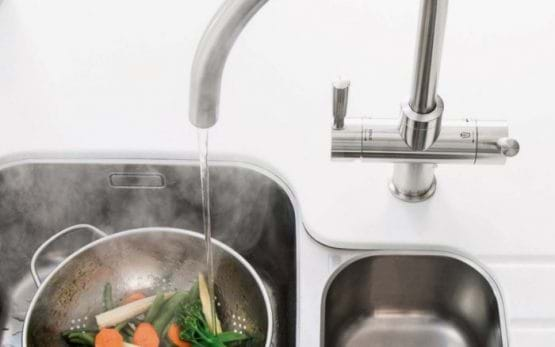 Innovative convenient, every home will have boiling water taps installed in the very near future. At just the turn of a handle, you have instant hot water which makes boiling water taps a convenient upgrade from kettles.
EXPLORE INSTANT BOILING WATER
OUR SERVICES
Leekes is an award winning family-owned retailer with a proud heritage in turning houses into homes and understand that the kitchen is at the heart of any home. We have an extensive range of kitchen styles to choose from, with over 40 designs on display across our stores to suit any style and budget.
Planning
Free home visit by experienced designer and free pre-fit survey with an independent approved installer.
Design
Extensive in store displays of up to 40 kitchens to suit all spaces, styles and budgets.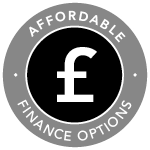 Purchase
Spread the cost with affordable finance options.
Guarantee
We take pride in our services and ensure our suppliers provide us with goods of an appropriate quality.
Sinks & Taps