Whether you're looking for a modern high gloss, classic wood effect or painted finish, you'll discover an extensive range to help you find a kitchen to suit your style and budget. Let us guide you through the choice of colours, shapes and finishes from the leading manufacturers, all available at Leekes.
When you take on the project of a brand new kitchen, there are many elements you need to consider. It is vital that you set a budget that is comfortable for you, but also keep in mind that you should set aside money should any complications arise.
YOUR NEW KITCHEN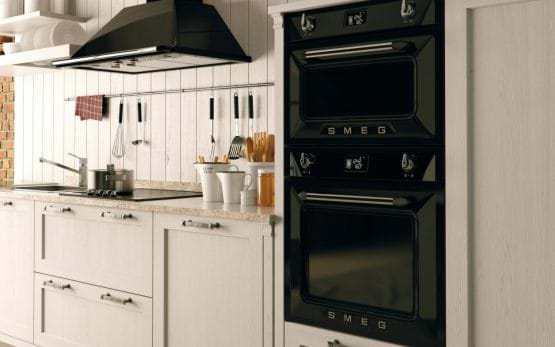 Your cooking appliance is at the heart of your kitchen, so ensure that you've considered both practicality and design before you make the commitment. Buying laundry appliances can seem a little daunting as you need to consider every factor.
APPLIANCES
Maximise your kitchen space with clever storage solutions by adjusting just a few tweaks to your existing kitchen. Whether you have a compact galley or a large family kitchen, it's difficult to organise all your kitchen items.
EXPLORE FINISHING TOUCHES
Choosing a new kitchen is an exciting project but it can be stressful and time-consuming, so it's vital that you take plenty of time to consider exactly what you want. An island can be centrally installed to provide additional work surface.
READ OUR DESIGN TIPS
Advice & Inspiration