KITCHEN APPLIANCE BUYING GUIDES
---
With new technologies developing all of the time, it is impossible to keep up to date with all of the latest innovations. Our appliance buying guides are here to help you make an informed decision on the most suitable appliances to suit your lifestyle.
COOKING
From striking and functional range cookers to the latest in built in cooking innovation our cooking appliance buying guide will help you choose an appliance that best suits your needs.
COOKING APPLIANCE BUYING GUIDE
FRIDGES & FREEZERS
With expert cooling technology and multiple storage options finding the right cooling appliances can be a daunting task. Our cooling appliance buying guide will talk you through all refrigeration including wine coolers.
FRIDGES & FREEZERS BUYING GUIDE
LAUNDRY
Deciding which spin speed and which load capacity can sometimes be a bit of a minefield. Our helpful guide will talk you through all laundry appliances including; washing machines, tumble dryers and washer dryers.
LAUNDRY APPLIANCE BUYING GUIDE
DISHWASHING
Latest dishwasher technology now allows you to delay start times as well as display the remaining time on the floor. Find out all you need to know about place settings and wash settings in our buying guide.
DISHWASHER BUYING GUIDE
BUILT IN APPLIANCES
If you're unsure whether built in appliances are for you we have put together a buying guide to talk you through all aspects of integrated appliances to help you make an informed decision.
BUILT IN APPLIANCE BUYING GUIDE
SMALL APPLIANCES
Combine style with function for your new small kitchen appliances. Our buying guide will talk you through the essentials including; kettles, toasters, food preparation, juicers and coffee machines.
SMALL APPLIANCE BUYING GUIDE
OUR SERVICES
Leekes is an award winning family-owned retailer with a proud heritage in turning houses into homes and understand that the kitchen is at the heart of any home. We have an extensive range of kitchen styles to choose from, with over 40 designs on display across our stores to suit any style and budget.
Planning
Free home visit by experienced designer and free pre-fit survey with an independent approved installer.
Design
Extensive in store displays of up to 40 kitchens to suit all spaces, styles and budgets.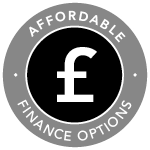 Purchase
Spread the cost with affordable finance options.
Guarantee
We take pride in our services and ensure our suppliers provide us with goods of an appropriate quality.
Appliances For Your New Kitchen