With so many options to choose from it's hard to know which cooling appliance is right for you. Making the decision of whether to opt for integrated or freestanding cooling appliances will determine the options available to you. If you are wanting a sleek and modern finish integrated appliances are very desirable, however these take up valuable cupboard space. Our buying guide is designed to help your purchasing decision a little easier.
American style fridge freezers or multi-door fridge freezers are great for large families as they boast substantial interior capacity for food storage. Traditional American style fridge freezers have the fridge next to the freezer and have an option for water and ice within the freezer door. If this is a function that you will use often, it's a great idea but remember in most instances the water will need to be plumbed in within one metre of the water supply so consider the location of the appliance prior to planning the kitchen.
You will also find options with freezer drawer options at the base as well as four drawer options as pictured. Those which include drawer options often have ideal temperature functionality meaning you can better control the temperature in the freezer as this option operates separately from the main thermostat. This means you can keep food fresher for longer and lock in any vitamins and nutrients.
Whatever style you choose, an American style fridge freezer is a big statement and makes a perfect focal point in the room. There are also options within some ranges to match perfectly with your range cooker.
The first thing to consider here is what split you require as there are a number of different options. A 50/50 fridge freezer offers you can equal split across both appliances. If you're looking for more fridge space than freezer space you can opt for 60/40 or 70/30 as a split meaning you have more room for your fresh produce.
Standard fridge freezers are usually between 60-70cm wide with a height of 170-184cm.
A freestanding fridge freezer can be located anywhere within your kitchen space, however if you are thinking about integrating your appliances the split consideration plays a massive factor as you will need to consider the cabinet layout and ensure they are matching and in keeping with the design. It is important to remember this when replacing an appliance in a pre-existing kitchen as you will need to make sure your cupboard door fits.
Our kitchen designers will be able to talk you through all of these options to ensure we find the perfect fridge freezer for you.
FRIDGE
Depending on your requirements there are a number of different styles and sizes of refrigeration that you can choose from.
Under counter fridges fit perfectly beneath your kitchen work surface. These are usually between 50-60cm wide and you can choose between a fridge with an ice box or a larder option which offers it's full capacity to the refrigeration function. Heights vary and your selection is purely governed by your space requirements as you can have taller freestanding fridges if you need larger capacity.
For integrated models you can opt for built under, tall or built in column so that your fridge is at eye level.
FREEZER
Freezer sizes fall pretty much in line with those of fridges, as a number of people like to locate these in a side by side configuration.
Under counter freezers fit perfectly beneath your kitchen surface and are usually between 50-60cm wide. Much like fridges, there are taller, larger capacity options available too. Some freezers also offer fast freeze functionality so be sure to ask someone in store for more information about these models.
You will also want to think about frost free options as this will save you some invaluable time. These models constantly circulate cool air meaning ice doesn't build up.
By keeping wine in the right condition it stays in great condition as it ages, which is why a wine cooler is the perfect addition to your new kitchen. Wine coolers can be placed anywhere in the kitchen and are available in a number of different widths storing between 6 and 140 bottles. If you are considering an island in your new kitchen a wine cooler makes the perfect accessory.
There are a number of larger options available where space in your kitchen allows – the larger the cooler, often there are more temperature options available with some coolers offering dual zone temperature control meaning yo can keep both red and white wine stored in the same cooler, both at perfect temperatures. White wines should be kept at between 9-13⁰C and sparkling wines around 7⁰C. Red wines are stored at warmer temperatures of between 12-15⁰C.
Most wine coolers are designed with a standard Bordeaux bottle in mind but there are options available so that shelves can be removed to suit larger bottles such as champagne or prosecco.
OUR SERVICES
Leekes is an award winning family-owned retailer with a proud heritage in turning houses into homes and understand that the kitchen is at the heart of any home. We have an extensive range of kitchen styles to choose from, with over 40 designs on display across our stores to suit any style and budget.
Planning
Free home visit by experienced designer and free pre-fit survey with an independent approved installer.
Design
Extensive in store displays of up to 40 kitchens to suit all spaces, styles and budgets.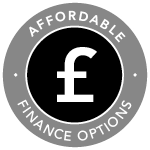 Purchase
Spread the cost with affordable finance options.
Guarantee
We take pride in our services and ensure our suppliers provide us with goods of an appropriate quality.
Fridges & Freezers Buying Guide