Caple is much more than a kitchen and kitchen appliance supplier. Their starting point is always how people want to use their spaces and appliances; they then add intelligent design, technology and beautiful finishes. Caple also love the details, from spot-on-task lighting right down to the last, satisfying (and almost-silent) click of the cupboard door.
CAPLE COOKER HOODS
Kitchen extractors work hard, removing moisture and grease from your kitchen. They also prevent lingering cooking odours.
We might all love the aroma of a curry simmering on the hob, but we don't want to smell it over our breakfast. Extractors remove and filter the air and then either return the freshened air back to the room or expel it outside through a vent. As well as being an essential kitchen appliance a statement extractor can make a real focal point in your kitchen space.
CAPLE OVENS
The oven is often the star of the kitchen and is one of the most important appliances we buy.
Caple want to make the decision of buying a new hob an easy one, offering a choice of three stylish and innovative collections: Sense Premium, Sense and Classic. Each Caple oven bring something special to your kitchen, with the latest cooking technologies and cutting-edge designs.
CAPLE WINE CABINETS
While a dedicated space for wine may seem wonderfully decadent, it has a vital role to play.
Caple's wine cabinets ensure your wine is kept at the optimum temperature and humidity, with UV-proof glass, the right level of air circulation and low-vibration technology (so the wine isn't disturbed until you're ready to pour it).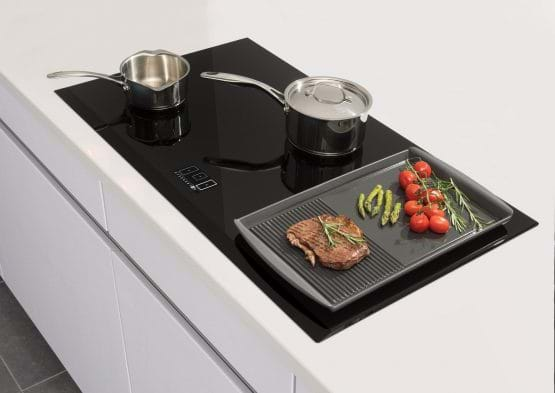 CAPLE HOBS
Whether you're cooking pasta, potatoes or paella… our hobs are one of our most used kitchen appliances.
Caple hobs offer you the choice of; induction, ceramic and gas hobs (or a combination), each are available in different sizes and tailored to your own cooking needs. Each Caple hob offers a two year manufacturer guarantee.
Caple