The kitchen is often considered the heart of your home. As the ultimate all-purpose space for cooking, dining and socialising, your kitchen should be a stylish yet practical place that reflects your lifestyle. At Leekes, we pride ourselves on delivering inspirational design options and helpful advice. Plus, with guidance from our experienced and knowledgeable team, you will receive the perfect solutions to complete your dream kitchen.
Explore our range of fitted kitchens below, select from kitchen styles, kitchen finishes and leading brand kitchen manufacturers available at Leekes.

When deciding on your new dream kitchen, choosing which style of kitchen will suit your lifestyle and taste is the first and most important step. At Leekes we have a wide selection of modern, traditional and shaker kitchen styles to suit your taste and budget. Find out more about our kitchen styles below.
EXPLORE KITCHEN STYLES
Often the kitchen style chosen, whether it be modern, traditional or shaker will determine the finish options available. At Leekes we have an array of kitchen finishes and colours to choose from including; high gloss, painted and wood effect. Plus we have up to 40 kitchens on display in each showroom so helping you decide has never been easier.
EXPLORE KITCHEN FINISHES
At Leekes, we offer a number of different leading brand kitchen manufacturers. Choose from ultra-modern sleek designs and bespoke German manufacture from brands such as Rotpunkt or traditional high quality designs with a unique attention to detail from brands like Laura Ashley.
No matter your taste, you're sure to find a kitchen brand to suit your style and budget at Leekes.
OUR SERVICES
Leekes is an award winning family-owned retailer with a proud heritage in turning houses into homes and understand that the kitchen is at the heart of any home. We have an extensive range of kitchen styles to choose from, with over 40 designs on display across our stores to suit any style and budget.
Planning
Free home visit by experienced designer and free pre-fit survey with an independent approved installer.
Design
Extensive in store displays of up to 40 kitchens to suit all spaces, styles and budgets.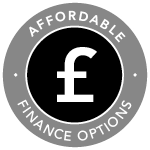 Purchase
No deposit and up to 4 Years Interest Free Credit available.
Guarantee
We take pride in our services and ensure our suppliers provide us with goods of an appropriate quality.
Book Your FREE Design Appointment
ABOUT YOUR DESIGN APPOINTMENT
Your design appointment is free, with no obligation.
Appointments can take place at home or in one of our extensive showrooms.
Visual concepts and 3D planning with your designer.
Project management throughout each stage of the design and installation.
Privacy – When you make an enquiry about the goods or services Leekes supply or you purchase/order goods or services from Leekes, you will need to provide us with certain personal information relating to you. Your privacy is extremely important to us so we want you to know exactly how we will use that personal information. Our full privacy notice setting out detailed information about matters such as what personal information we use, for what purpose we use it, what our legal basis for doing so is and who we share your personal information with, can be viewed on our website https://www.leekeswindows.co.uk/help-support/privacy-policy
If you would prefer to see a hard copy please ask the sales person for a copy. We will use the personal information you have provided to us to provide you with information about other similar goods and services Leekes offer which may be of interest to you, including details of any promotional offers or competitions. If you do not wish to receive such communications please advise one of our team who will update our records.
Fitted Kitchens