There are many good reasons for choosing Miele. Since the company was founded in 1899, Miele has remained true to its "Immer Besser" brand promise. This means that they will do all that they can to be forever better than their competitors, from their innovated and timeless designs and outstanding quality to the companies sustainability initiatives.
MIELE OVENS
Miele believes that time spent in the kitchens should be enjoyed, which is why Miele ovens contain all the functions and features you need to make light work of cooking. From their PyroFit feature which turns all food residue in the oven compartment to ash which can be easily removed from the surfaces without a trace to the Motion react which allows you to control your oven without pressing a button.
MIELE HOBS
Miele understand the importance of having options which is why they have a variety of hobs available from traditional gas to modern variants of inductions. Why not have the best of both worlds with the The SmartLine series from Miele. The SmartLine series is like a construction kit and allows you to pick and choose modules and combine them any way you like including the use of various heating types.
MIELE COOKER HOODS
The cooker hood is an essential part of your kitchen, as it ensures good air quality and filters out grease and odours, what's more, it looks good too. Whether you opt for a Miele ceiling extractor, a built-in cooker hood which sit seamlessly under kitchen counters or the Miele downdraft extractor which is integrated in the worktop, making it virtually invisible and ensuring the view is not obstructed, you're sure to find the right fit for your kitchen.
MIELE COFFEE MACHINES
Creating speciality coffees from the comfort of your own home couldn't be easier with a coffee machine from Miele. From the AutoClean and Descale functions to the networking capability which allows you to use a mobile device to configure settings remotely or prepare your favourite coffee speciality with MobileStart. [email protected] can also be linked to Alexa, allowing you to operate your Miele appliances via voice control.
WASHING MACHINE
Miele engineers invest their time and energy into finding ways to save energy. All Miele washing machines effortlessly achieve A+++.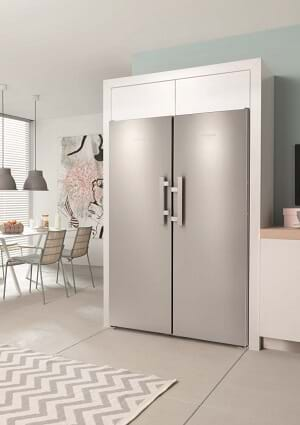 FRIDGES AND COOLING
Miele refrigeration appliances come equipped with special features to keep food fresh, freeze it or store it, all under optimum conditions.
MICROWAVES
Miele microwave ovens are available in various models – so you can equip your kitchen perfectly for you according to your own personal taste.
DISHWASHERS
Miele offers four different types of dishwashers for optimum convenience and perfect design harmony in your kitchen.
Miele