If you find a product on sale at a lower price with a local competitor, please inform one of our Sales Consultants.
TERMS & CONDITIONS
We will be happy to match that price subject to the following terms:
•The comparative product must be exactly the same as the one being offered by Leekes. For example, the brand, colour, model or specification.
•The product must be offered on terms that are the equivalent to ours. For example, the same payment method, guarantee, warranty and delivery charge.
•The item must have the same availability i.e. either in stock or available for order.
•We will only match a competitor's price not a negotiated price or a special offer for specific customers such as store card holders.
•The items must be offered in their original packaging and sold as new in perfect condition.
•The comparative competitor should be a retail outlet located within a 25 mile radius of our store. We are unable to match prices offered by internet retailers or those offered by membership clubs. Similarly we do not match prices offered at closing down sales, market stalls or duty free shops who are not trading under similar conditions to those under which we operate.
•We reserve the right to withdraw items from sale and refuse to match prices for special order products in instances where processing such orders at a reduced price would be uneconomic.
•If you find the same product cheaper from a local retailer within 14 days of purchase, then we will gladly refund the difference, subject to confirmation that the product was available from a competitor at the lower price on the same day that you made your purchase with us.
•Please note that product prices will only be matched on an equivalent like for like basis. Any other prevailing 'added value' promotions such as vouchers back or free gifts will not be issued with a price matched transaction.
•Ask in-store for details.
OUR SERVICES
Leekes is an award winning family-owned retailer with a proud heritage in turning houses into homes and understand that the kitchen is at the heart of any home. We have an extensive range of kitchen styles to choose from, with over 40 designs on display across our stores to suit any style and budget.
Planning
Free home visit by experienced designer and free pre-fit survey with an independent approved installer.
Design
Extensive in store displays of up to 40 kitchens to suit all spaces, styles and budgets.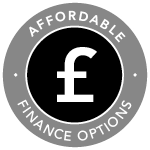 Purchase
Spread the cost with affordable finance options.
Guarantee
We take pride in our services and ensure our suppliers provide us with goods of an appropriate quality.
Lowest Price Guarantee